We talk a lot about Black women refusing to be defined by one thing or one success and refusing to be put into one box, but nobody sums this up better than Boitumelo Thulo - or Boity as she's better known.
The 30-year-old Potchefstroom born and raised star burst into the entertainment industry nearly a decade ago and since then
Boity
has earned her place in the game, not only as a television presenter but also as an actress, model, entrepreneur and a platinum-selling rapper. In each of these spaces, the
Own Your Throne
hitmaker has faced heavy criticism as well as general acclaim. However, Boity has never been one to back down from a challenge and she's shut the naysayers up repeatedly.
Boity revealed that the source of all her success is walking through life without the burden of doubting her decisions and plans because she seeks to always be aligned with her ancestors and God in everything she does.
"When your people - living or spirit - have your back, you are more fearless in life because you know that your guides are right there with you."
"I've said this, that what my spiritual connection and knowledge of the spiritual world has done for me has been like lifting a load off of my shoulders because now, I know for a fact that I am okay, and so I move through life with certainty and confidence. It has removed so much anxiety from me. It's like you are more certain of yourself - of where you walk and even the spaces you enter - because they remove that weight of doubt from you."
Her Ancestral Calling
As with every career move Boity has made, her personal life decisions have also been the subject of public scrutiny. When Boity revealed in 2016 that she had graduated as a sangoma she hogged headlines for weeks on end, receiving both applause and judgement.
Taking the time to learn about her ancestors and accepting her ancestral calling made her a target for cyberbullies, but it also made her an inspiration for many youngsters who had no role models who were so publicly in tune with African spirituality. Being a sangoma wasn't always as cool or Instagram-able as it is in 2020.
Boity's bravery to share her journey also ignited an important dialogue around how the
modern-day young woman
can be anything she wants to be, including a successful and business savvy celebrity who raps in clubs while also proudly practising African ways of healing.
Boity believes she's a vessel and allows herself to be a light, saying: "I ask the ancestors to take care of the process, or the project, or anything that I am tackling at any moment in time so when I make a decision I know I have their blessings on it."
"So when that product or song is out there, then it resonates with whatever my ancestors want from me and for me."
Being in tune with her guides has evidently worked for the star who made the prestigious
Forbes 30 under 30 list in 2019
and managed to slay during an otherwise difficult 12 months.
"I am so grateful for how the last year has gone for me. Everything about how this year was set up played a role for me, including the pandemic, the lockdown and everything in between. I know that people went through a lot and I don't take for granted the fact that I saw better days than a lot of people. I feel grateful that for me the lockdown gave me a break that I didn't realise I needed and it came at the right time."
Owning Her Thone
In addition to launching her reality show
Boity: Own Your Throne
, the businesswoman also made major money moves when she launched her fragrance Boity Pink Sapphire and shortly followed by the
Boity Hair Care Range by Halo Heritage
which is devoted to caring for the
African woman's hair
and comes with a
YouTube series
called Hair Diaries. Her secret? It's all about trust.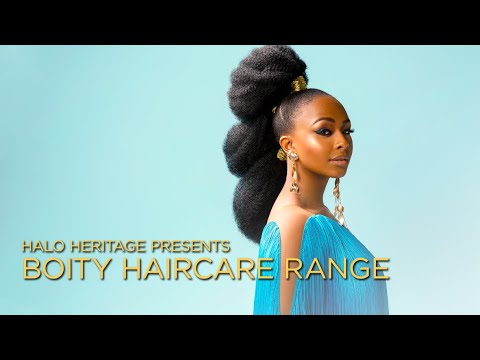 "For me, it's just a matter of trusting my ancestors with the process and just hoping that they make everything go well for me, as I work," she shared.
4436
The over-achiever topped off her 2020 achievements by dropping her first body of work as a rapper, an EP titled
4436,
in late 2020.
"I took a leap of faith with music only to find out that this is actually my destiny or one of the destinies I am destined to take up space in. I am always blown away by how much I feel at home in this art form. I have never felt more at home than I do in music and I don't even know how because it's not like this was part of the plan."
Artists such as musician Ntsika Ngxanga from the acapella group The Soil and jazz musician Nduduzo Makhathini have benefitted creatively from being in tune with their ancestors. For Ntsika it was frequent dreams that resulted in his first solo album, made up of songs his late grandfather gave him in his dreams.
Boity, however, says her relationship with her ancestors doesn't work that way.
"My confidence in my God-given talents is fueled by the knowledge that my ancestors have her back."
The rapper explained that she hasn't gotten to a point where her ancestors help her creativity directly but joked that perhaps having her ancestors give her a bar or two in her verses may still happen in the future.


"For now, it's not like they give me a line or bar or something like that, but maybe it will happen in the future, who knows?" she said.


The future holds more adventures for Boity, who has decided that no dream is too big or out of reach.


"There are things to look out for from me. Like the perfume range which we will expand, and we are going to do more with the
hair care products
. There are two more things I plan to do that will allow me to wear a different hat… again and I am looking forward to that."
If there's one thing Boity is sure of, it is that the description "her ancestors' wildest dream come true" fits like a glove but her ancestors are only at the beginning.
"I think it's very true that I am my ancestor's wildest dream come true."
"I don't think this is the wildest they are going to get because there is still more in store for me. There's so much more I look forward to achieving because I am still very young and I am yet to reach my wildest dreams. So I think my ancestors have only just started and they are still going to make that "wildest dream" part a reality."


"When people say that "I am my ancestor's wildest dream come true" I understand why and it feels good… and true. But I also know that my ancestors achieved more in their lifetime and I will achieve more as well."
Read:
Is diversity in media a thing yet?